Our team's depth of experience, expertise and professionalism enable us to provide a first-class service and offers timely and actionable guidance.
We work with our clients to address the visa and work authorization needs of Kenya and regional personnel, including professionals, managers and executives and essential workers.
We take the time to listen to our clients, understand all aspects of a client's case thoroughly, and assist clients in identifying realistic and favorable solutions, guiding clients systematically and kind-heartedly during what can be a difficult period for them and their children. At all times, we ensure that the advocate you deal with is the right match for your specific situation, helping you find the most practical and effective solution during this difficult time.
The negotiation and resolution of complex family law settlements involving corporate and property law are major part of our practice. Our service is aimed at reaching an outcome that is suitable for all parties. Therefore, we employ all appropriate avenues to negotiate the best possible outcome, including family dispute resolution, mediation, arbitration and if necessary, litigation.
Our experienced team has an extensive background in family law cases of varying complexities. Our team can advise you from the first stages of getting together, through to children issues, domestic abuse, financial issues and the breakdown of a relationship.
Therefore, whether you are looking for:
drafting of prenuptial or cohabitation agreements;
mediation of a family dispute and property settlements;
maintenance and financial agreements, child support, alimony agreements, parental responsibility agreements;
local and international adoptions;
local or international child abduction;
custody, legal guardianship or child fostering arrangements;
judicial separation or divorce;
drafting of domestic and foreign wills, or codicils;
set up of family trusts,
Our team will always listen and handle your case with the utmost privacy. We work with a network of trusted specialists to assist us with elements such as forensic accountancy, private investigation, financial planning and wealth management to help support your case.
PROBATE & ESTATE ADMINISTRATION
Probate is the legal process of validating a deceased's will and carrying out the administration of the deceased's estate. When there is no legal will, the estate is settled according to intestacy laws set out under the Law of Succession Act (Cap 160 of the Laws of Kenya). Probate ensures that the deceased's assets, including property, is transferred according to the deceased's will or the intestacy laws.
Therefore, when a person who resides in Kenya or foreigner dies with assets in Kenya, the beneficiaries or next of kin are not able to deal with such assets without a grant of probate or letter of administration being produced. Financial institutions like bank or insurers may not release funds or sum assured, Companies registries will not agree to the sale, or transfer shares and the Land Office will not allow any dealing with property without a grant of probate or letter of administration being produced by the claimant.
If the grant has been issued by a foreign court, the grant must be resealed by the High Court in Kenya in order for the assets of the deceased in Kenya to be collected and distributed to the beneficiaries of the estate. Where a foreign grant is not recognized as such, a fresh grant of probate or letters of administration must be obtained in Kenya.
The probate process also includes:
Validating the Will
Drafting and filing of Petition for Probate or appoint a personal Representative or administrator
Making urgent applications in court (where necessary) to allow for access of deceased bank accounts for purposes of catering for emergencies like school fees and medication
Drafting an Inventory of assets
Determining the rights of the creditors and beneficiaries
Defending any claims from third parties
Paying off the deceased debts
Distributing the net estate to the beneficiaries
Arranging for release of any foreign assets
Mediating disputes concerning the distribution of the net estate between beneficiaries
The probate process can understandably be overwhelming and often full of uncertainty, intense emotions and distress. However, working with CM Advocates' Probate and Estate Administration specialists can make the process much easier by guiding you through the process and explain how the deceased's estate will pass (under the terms of his or her Will or the rules of intestacy) and what steps are necessary for lawful and effective estate administration purposes. We act for executors, trustees and beneficiaries to distribute assets in an efficient, timely and sensitive way. We act for such clients in both simple and complex estate.
Our approach to probate and estate administration matters is often to "reverse engineer" the problem to find a solution. Put differently, we help clients determine what it is they want to accomplish and work backward from there to reach their goals.
Since some of our clients' include international personal and business assets to administer, as well as family spread throughout the world, we are well suited to liaise with foreign lawyers in order to realize assets from overseas and obtain a grant of probate or letter of administration in a foreign jurisdiction. Further, where there are disputes, tax issues or other complications, our team will invariably work with our other colleagues in other departments in order to offer sophisticated and practical advice.
Our team can offer legal advice and assist you with:
The general steps to be taken when someone dies;
The correct interpretation of the Will;
Aspects of a valid Will;
What to do if a Will is invalidated;
What should be done if the Will cannot be found;
What should be done where there is no Will;
Obtaining the Grant of Probate or Grant of Letters of Administration;
Collecting the assets of the estate;
Estate tax matters and disputes (including income tax, VAT and capital gain tax);
Initiating new suits to defend the interest of beneficiaries;
Defending third parties claims on the estate;
Preparing the list of estate assets and estate accounts;
What should be done if a trust is created under the Will or under a separate deed;
Company law matters and company secretarial services;
Distribution of the net assets to the intended beneficiaries;
Amendment of the Will;
Liaising with foreign lawyers where there are assets in foreign jurisdiction; and
Recommending you to professional corporate administrator, corporate trustees and other professionals.
If you would like some help or advice, then please feel free to email us via law@cmadvocates.com after which we can arrange for a call or a meeting.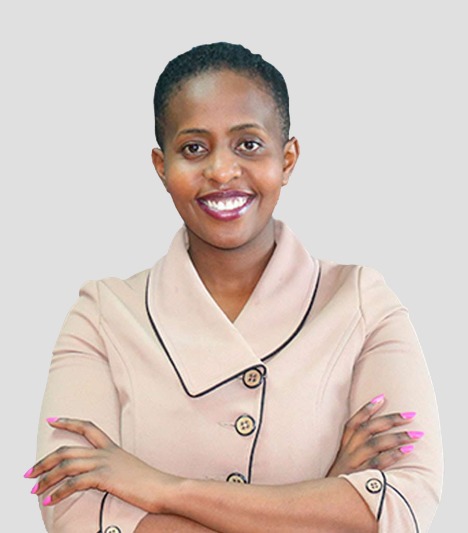 Partner